Hello DuVall Family,
Just a reminder that the Family Kickball forms are due by Monday. Click here for the form. All 3rd, 4th, and 5th graders are invited. There will be another game in the spring for our younger students.
Tomorrow (Friday) is our Kindness Day. Students are asked to wear a shirt with the words kind or kindness or the color blue.
Please fill out the CEP forms and return them ASAP.
The Dearborn Public Schools PTA picnic is tomorrow, 5:00-8:00. All PTA members are invited.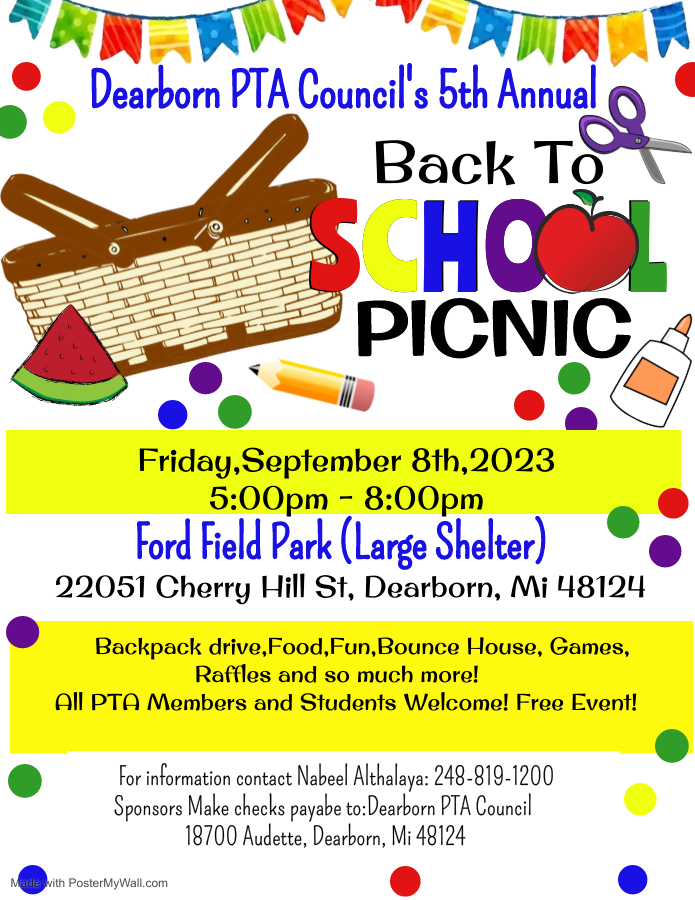 Thank you for all that you do!!
Have a great evening!
Mary Timpf